Local Delivery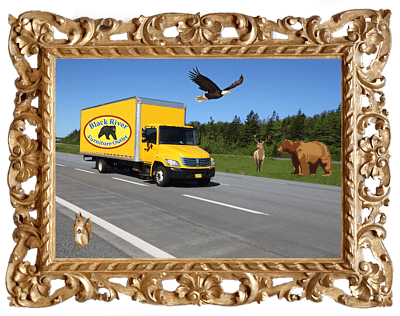 We offer delivery up to 3 hours away from Black River Falls within the Wisconsin borders. Our delivery schedule is Monday through Friday 11am to 5pm, depending on how long the trip is. You get to set the time and day within our delivery schedule. We do not make you wait around! 99% of the time we are arriving within 30 minutes of the scheduled delivery time. Due to unforeseen circumstances, we may run behind. However, we pride ourselves in keeping our customers updated about any delays. We thank you for your understanding.
*No refunds will be given for delayed deliveries.*
**Deliveries may have to be rescheduled due to Wisconsin blizzards or other severe weather conditions.**
White Glove
This is white glove delivery! Two delivery guys will bring it into your home and set it up for you. No throwing it on the curb and driving off from us!
Removal Service
Need an old piece out? Can't get it sold on Facebook Marketplace? Each piece of furniture is only a $15 removal fee. This just pays the garbage fee for us, as we do NOT resell used furniture.
*Removal Service is only offered when purchasing furniture and with a scheduled delivery.*
**Sectionals are not considered one piece. Usually sectionals are at least two or more pieces, please keep this in mind.**